Receive $10 off your LOVE tickets by entering COMMUNITYFUN at the checkout
BARBARELLA BONDI invites all humans to come party and celebrate LOVE, COMMUNITY & LIFE!
Join Barbarella for some guaranteed FUN & PLAY while supporting MENTAL HEALTH EDUCATION in schools around Australia.
LOVE PARTY INCLUDES:
GLASS OF BUBBLES for early explorers

PRIZES FOR BEST COSMIC COSTUMES made of recycled materials.

CELESTIAL CIRCUS & EVE APPLE SNAKE performances & INTERPLANETARY D.Js including ANDRE MEYER & DJ DILDANO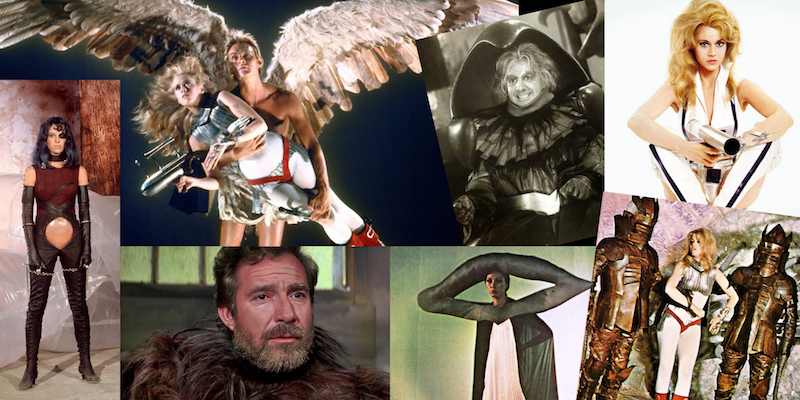 The Queen of the Galaxy requires the collective ZEST of Pleasure Seekers, Winged Angels, Dreamers, Outcasts, The Invisibles, Catchmen and Rebels to overcome Durand Durand & save Planet Earth!
Follow #barbarellaproductions for party updates & BLING costume inspiration.

The Barbarella LOVE Party is brought to you with LOVE by #BarbarellaProductions
Want to sponsor the Barbarella LOVE Party or contribute an interplanetary performance? Barbarella would love to hear from you soon! Email: hello@barbarellaproductions.com.au
FAQ
Q: Who is this party for?
A: Anyone who loves to PARTY, meet new people and have FUN while supporting a great cause.
Q: Can I bring my kids?
A: Sorry no! This party is for Earthlings & Interplanetary creatures who are 18+
Can I make a donation to support One Wave is All it Takes?
Yes! Please visit Barbarella LOVE on Go Fund Me